If you or someone you know has been injured due to the negligence of someone else, you may be entitled to compensation for pain and suffering. This term is one that many people do not understand. When it comes to personal injury cases, the term "pain and suffering" is used to describe compensation to the injured person for the physical and emotional distress caused by their injury. Here, the Law Offices of P. Kent Eichelzer III discusses "pain and suffering" and details whether you are eligible or not for it in your legal case.
What Is "Pain and Suffering"?
Pain and Suffering can refer to both physical and mental injuries. For instance, if you suffer a broken foot or arm in a car accident that is caused by someone else's negligence, you may be entitled to physical pain and suffering damages for the initial pain of your injury. But, if your injury requires rehabilitation to be able to enjoy a normal life again, you may also be entitled to compensation for the ongoing pain and suffering.
Physical pain and suffering – The pain of the plaintiff's actual physical injuries. It includes not just the pain and discomfort that has endured, but also the detrimental effects that he or she is likely to suffer in the future.
Mental pain and suffering – The aftermath or the results from the claimant's being physically injured. Mental pain and suffering include things like mental anguish, emotional distress, loss of enjoyment of life, fear, anger, humiliation, anxiety, and shock. Mental pain and suffering are basically any kinds of negative emotion that an accident victim suffers as a result of the accident.
Physical Injury Examples
Back pain
Traumatic brain injury
Neck pain
Broken or fractured bones
Internal organ damage
Nerve damage
Headaches
Pulled or sprained muscles
Dislocated joints
Paralysis
These medical conditions may last for years or even become permanent, leaving a victim with constant physical pain.
Mental Injury Examples
Psychological trauma
Fear
Insomnia
Worry
Anger
Grief
Cognitive changes following a head or brain injury
Loss or diminishment of the quality of life
Frustration
The emotional pain suffered by victims following any personal injury is often severe and can cause lifelong permanent damage.
Proving Pain and Suffering
To establish and prove either physical or mental injuries, documentation and evidence must support the claim. This evidence may include:
Doctor's notes
Medical evidence
Photographs
Personal journals that document the victim's pain
Therapist or mental health counselor's notes
The more evidence provided, the more the insurance company, judge or jury can use in your case. They will be able to see how the accident negatively impacted the victim's life due to pain and suffering. Hiring a lawyer to help you with this kind of information can be very beneficial.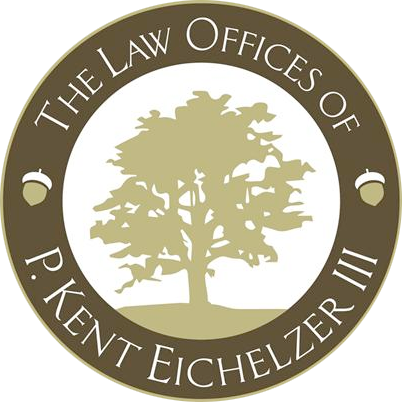 Need A Lawyer? Call Our Offices Today!
Let the personal injury lawyers at the Law Offices of P. Kent Eichelzer III help you today. We have over 20 years of experience and specialize in Accident & Personal injury law, as well as personal injury, auto accidents, truck accidents, insurance bad faith, medical malpractice, wrongful death, and more. We know the ins and outs of insurance companies, which gives our clients an advantage. As your most trusted personal injury lawyer in the greater Atlanta area, our firm will provide you the peace of mind and comfort to guide you through any personal injury case.
You may only get one chance to win your personal injury case and you need the right personal injury law team at your side to do so. Whether the personal injury involves you, a loved one, or a friend, the Law Offices of P. Kent Eichelzer III are here to be your legal team.