Motor Vehicle Accident Attorney in Woodstock, GA
Auto Accident Attorney
Were you in an auto accident caused by negligence? We understand what a traumatic time that can be. The attorneys at the Law Offices of P. Kent Eichelzer III have over 16 years of experience handling cases involving truck, car, and motorcycle accidents.
Auto Accident At-Fault Defined
Georgia follows a "fault" system when it comes to liability and insurance coverage after an auto accident. What this means is that the at-fault driver is liable for any personal injury or property damage resulting from the accident, and his or her insurance policy will be looked to first in order to satisfy this liability. In Georgia, a person injured in an auto accident has three options for receiving compensation for damages caused by an auto accident:
Filing a claim with his or her own insurance company
Pursuing a claim with the other driver's insurer directly (referred to as a "Third-Party Claim"
Filing a personal injury lawsuit in civil court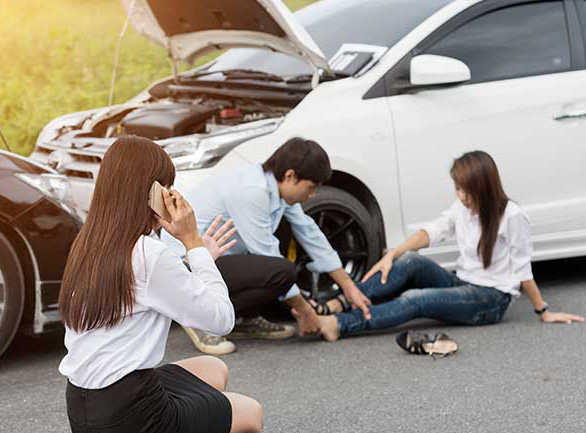 If you are unsure if you should seek legal action for an auto accident you or your loved one was involved in, here are some examples of conduct that may give rise to a presumption of motor vehicle negligence:
Driving under the influence of drugs or alcohol
Violating right-of-way rules, including a pedestrian's right-of-way
Driving on the wrong side of the road
Driving while distracted
Driving without a valid license
Running a red light
Failure to pay attention to surroundings
Our attorneys will review any video footage, police reports, witness statements, etc., and evaluate your damages. Your compensation is based on several factors, including:
Medical Expenses
Property Damage
Pain and Suffering
Lost Wages, and more
Were you involved in a Motor Vehicle Accident? We can help.

Motor vehicle suits can be quite tricky, let the Law Offices of P. Kent Eichelzer III help you today. We have offices convenient to Woodstock, GA, and Marietta, GA. Don't wait another minute; contact us today to set up a free consultation.