Insurance Bad Faith Attorney in Woodstock, GA
Bad Faith Insurance Attorney
Just as you are supposed to pay your insurance premiums, your insurance company owes you good faith and fair dealings. This duty automatically exists by operation of law in every insurance contract. If an insurance company violates that promise, the insured person may sue the company on a tort claim, in addition to a standard breach of contract claim.
Insurance Bad Faith Defined:
Insurance bad faith is a legal term used to describe a tort claim that an insured person may have against an insurance company for its bad faith acts.
Filing a claim with his or her own insurance company
Pursuing a claim with the other driver's insurer directly (referred to as a "Third-Party Claim"
Filing a personal injury lawsuit in civil court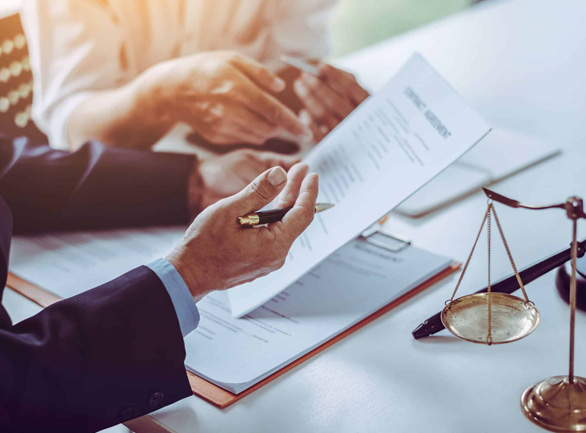 Insurance Bad Faith Claims often involve either the insurance carrier's improper investigation and valuation of the damaged property or its refusal to even acknowledge the claim at all. But your insurance carrier has a duty to defend a claim (or lawsuit) even if some or most of the lawsuit is not covered by the insurance policy. The default rule is that the insurer must cover all defense costs regardless of the actual limit of coverage. The insurer also has a duty to pay a judgment to the policyholder, up to the limit of coverage.
Examples of insurance bad faith include:
Undue delay in handling claims
Inadequate investigation
Refusal to defend a lawsuit
Threats against an insured
Refusing to make a reasonable settlement offer
Making unreasonable interpretations of an insurance policy
Was your insurance claim denied? We can help.
If you have submitted a claim that your insurance company refuses to pay, The Law Offices of P. Kent Eichelzer III bad faith insurance attorney can help. We have offices convenient to Woodstock, GA, and Marietta, GA. Don't wait another minute; contact us today to set up a free consultation.