Were you recently injured in an accident? After an incident, it's important to hire a personal injury lawyer that will take care of you in case you end up going to trial. Whether your case goes to trial is highly dependent on the circumstances of the case. Most cases never go to trial. According to statistics, it is estimated that roughly 90% of all cases settle before a trial. Here, the Law Offices of P. Kent Eichelzer III discuss the determining factors on whether or not your personal injury case will go to trial or settle out of court.
Why Does A Personal Injury Case Go to Trial?
A personal injury trial is typically the last resort. Plaintiffs have the option to file a lawsuit against someone for an accident or a property owner for a slip-and-fall, but typically settle their case outside of court. Most people only go to court when they absolutely need too. Such instances include a criminal trial, divorce or a child custody battle.
So why would a personal injury case ever go to court? It typically occurs when the insurance company refuses to pay the plaintiff the money they are demanding. Thus, the company may accept the risk of losing a lawsuit over the cost of paying out a large settlement.
Ultimately, the decision to go to trial is up to you and your lawyer. At the Law Offices of P. Kent Eichelzer III, our lawyers are skilled at getting proper compensation for our clients during settlement negotiations. With that being said, if the case ends up going to trial our team is always prepared to go the extra mile.
The Georgia Court System
There are five classes of trial-level courts in Georgia:
Magistrate: issues warrants; hears minor criminal offenses and civil claims with an amount in dispute less than $15,000; civil disputes heard here include landlord/tenant, bad checks, county ordinance violations, dispossessories; parties often argue without attorneys. Personal injury cases for the most part do not get filed here because the insurance company will simply appeal the verdict to State or Superior Court.
Probate: handles the probate of wills and estates; authorized to handle commitment of incapacitated adults or appoint legal guardian
Juvenile: devoted to criminal offenses involving individuals under age 18; concurrent jurisdiction with superior courts to handle child custody and child support matters
State: civil and criminal jurisdiction; traffic violations; search and arrest warrants; preliminary hearings; Most personal injury cases are filed here as the case load is less than Superior Court. However, some counties in Georgia only have a Superior Court.
Superior: civil and criminal jurisdiction; felony trials; divorces
Reasons To Settle
The defendant's insurance company believes that the personal injury case will win in court.
It will be cheaper for the defendant to settle than spend the money on attorney's fees and court costs.
The settlement offered to the plaintiff by the defendant's insurance company is comparable to what the plaintiff would win at trial.
Reasons To Go To Trial
The defendant's attorney thinks the defendant will win the case.
The defendant's insurance company doesn't want to set a precedent for settling the type of case at issue.
The amount demanded by the plaintiff is an overvalue of the case.
The defendant's insurance company is undervaluing the case.
Influencing Factors
The extent of plaintiff's injuries
The amount of plaintiff's medical and rehabilitation expenses
The effect of the plaintiff's injuries on their income and earning capacity
Whether the plaintiff's injuries can be related by medical treating providers to the incident
Whether the plaintiff suffered lost wages, major or minor property damage, or other damages
Whether the plaintiff will appear sympathetic to a judge or jury
How Can An Attorney Help?
After reviewing the facts of the case, a personal injury attorney from the Law Offices of P. Kent Eichelzer III will provide you with an estimate of the value of your personal injury case. This will serve as a basis for determining whether the settlement amount offered by the defendant's insurance company is fair. From there, the decision will be made to take the case to trial or settle out of court.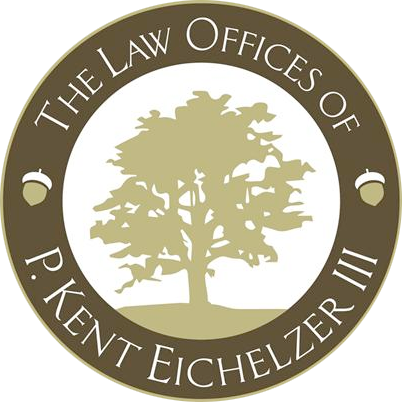 Need A Lawyer? Call Us Today!
Let the personal injury lawyers at the Law Offices of P. Kent Eichelzer III help you today. We have over 20 years of experience and specialize in Accident & Personal injury law, as well as personal injury, auto accidents, truck accidents, insurance bad faith, medical malpractice, wrongful death, and more. We know the ins and outs of insurance companies, which gives our clients an advantage. As your most trusted personal injury lawyer in the greater Atlanta area, our firm will provide you the peace of mind and comfort to guide you through any personal injury case.
You may only get one chance to win your personal injury case and you need the right personal injury law team at your side to do so. Whether the injury involves you, a loved one, or a friend, the Law Offices of P. Kent Eichelzer III are here to be your legal team.