Medical Malpractice Attorney in Woodstock, GA
Medical Malpractice Attorney
Due to the statute of limitations in the state of Georgia, patients have a limited amount of time before they can no longer file for a medical malpractice suit. If you or one of your loved ones has fallen victim to medical malpractice it is key to find a reputable attorney rather quickly, and finding the right attorney to represent you is the most important decision that you will make.
Medical Malpractice Defined
Medical Malpractice can be defined as negligence by act or omission by a healthcare provider in which the treatment provided falls below the accepted standard of practice in the medical community and causes injury or death to the patient, with most cases involving medical error.
Georgia has a statute that defines the standard of care as follows: "A person professing to practice surgery or the administering of medicine for compensation must bring to the exercise of his profession a reasonable degree of care and skill. Any injury resulting from a want of such care and skill shall be a tort for which a recovery may be had." O.C.G.A. Section 51-1-27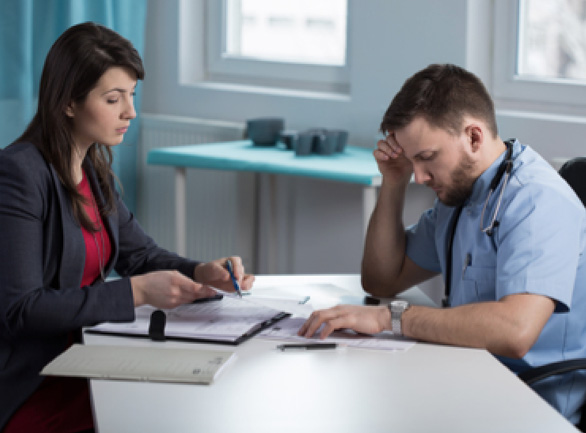 Are you seeking compensation for your Medical Malpractice Case? We can help.
Medical malpractice suits are very sensitive, let the Law Offices of P. Kent Eichelzer III help you or your loved one today. We have medical malpractice attorney offices convenient to Woodstock, GA, and Marietta, GA. Don't wait another minute; contact us today to set up a free consultation.