Are you in need of a personal injury lawyer in Atlanta, GA? A personal injury lawyer can handle your lawsuit, help you settle your claim, and prepare your case for small claims court or arbitration. With that being said, you don't want to hire just any lawyer. You want an experienced personal injury lawyer you can rely on and trust. Here, the Law Offices of P. Kent Eichelzer III discusses methods for finding the right personal injury lawyer, and tips on choosing the right lawyer to represent you. Learn more below and be sure to call the Law Offices of P. Kent Eichelzer III today.
Finding an Atlanta Personal Injury Lawyer
Your first goal is to find a lawyer who has experience representing personal injury cases. You may not want to be represented by someone who has primarily been a lawyer for insurance companies, even if they're experienced. This these instances, these lawyers have been known to take the insurance company's side, and might not fight hard enough for your claim. On the other hand, a seasoned and knowledgeable lawyer can be a real asset for your personal injury claim.
A Lawyer Might Not Want Your Case
Finding a lawyer is one thing. But that lawyer also has to want your case. Most personal injury lawyers work on a contingency fee basis. This means that the lawyer's fee is a percentage of what you ultimately receive in compensation. If the amount you are likely to receive is minimal, several lawyers won't waste their time on your claim. Typically this is because of a lawyer's overhead. Most personal injury cases have to be economically worthwhile for them to want your case.
Additionally, a lawyer might refuse to take your perfectly good case for the same reason that you might not want to hire a perfectly good lawyer. The two of you might not like each other or feel comfortable with each other. If your personality and the lawyer's clash right away, the lawyer might simply decide that handling your claim is just not worth it.
Ask Friends and Family
Asking friends or family for recommendations is always a good idea. Someone who has been represented by a lawyer in their own personal injury claims has first-hand experience with that lawyer. Trust is a major key to a case and trusting your lawyer referred to you by a reliable source is essential. With that being said, different people will have different experiences with a lawyer's style and personality. So don't make up your mind about hiring a lawyer until you've met with them, discuss your case, and decide to move forward together for the claim.
Who You Know
The statement "it's all about who you know" can be a good and bad thing when it comes to hiring a personal injury lawyer. You may already know someone, either personally or because the lawyer had previously represented you in a legal matter. But this lawyer might have little or no experience representing plaintiffs in personal injury cases. If so, ask the lawyer to refer you to someone that would be a good fit.
Reviews
Just like buying anything online, reviews can tell you a lot about a lawyer. When looking for an Atlanta personal injury lawyer, refer to reviews and recommendations online. If you know nothing else about them, these can give you a better insight on their practice and how they treat their plaintiffs inside and outside of court.
Meet In Person
Consider meeting your potential lawyer on a first date. It's best to sit down with the lawyer to discuss your claim. Bring copies of all your documents concerning your claim: police report, medical bills, income loss information, and all correspondence with the insurance company, including your demand letter if you have reached that stage.
There are a few basic things to find out from the lawyer at the first interview. Find out a little bit about the lawyer's background and experience. If you're interested in where the lawyer went to school, ask that— although it isn't as important as experience in the real world. Some other questions might be:
How long has the lawyer been in practice?
Who will be working on my case? Them or a college from the practice?
Roughly what percentage of the lawyer's practice involves personal injury cases?
Does the lawyer most often represent plaintiffs (claimants) or defendants (businesses, insurance companies)?
Does the lawyer have experience with the insurance company in your case, or even the particular insurance adjuster?
Communication
How well you and a lawyer communicate with each other is an essential aspect of choosing a lawyer. Does the lawyer listen to you? Is the lawyer transparent with you about how to approach the case? Does the lawyer explain things well? Do you get the sense that the lawyer will keep you informed and will truly listen to your input before making important decisions in the case?
A lawyer's communication and ability to explain what is happening in your case will likewise affect your ability to make good decisions. And your ability to talk to one another may make the entire process much less stressful.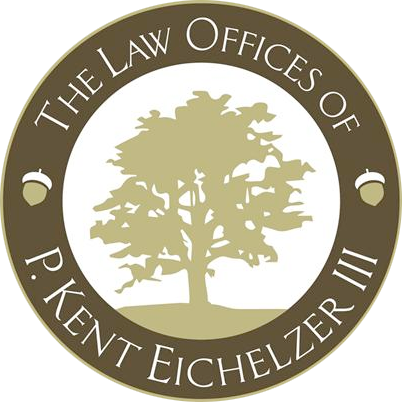 Need A Lawyer? Call Us Today!
Let the personal injury lawyers at the Law Offices of P. Kent Eichelzer III help you today. We have over 20 years of experience and specialize in Accident & Personal injury law, as well as personal injury, auto accidents, truck accidents, insurance bad faith, medical malpractice, wrongful death, and more. We know the ins and outs of insurance companies, which gives our clients an advantage. As your most trusted personal injury lawyer in the greater Atlanta area, our firm will provide you the peace of mind and comfort to guide you through any personal injury case.
You may only get one chance to win your personal injury case and you need the right personal injury law team at your side to do so. Whether the injury involves you, a loved one, or a friend, the Law Offices of P. Kent Eichelzer III are here to be your legal team.